A recurring dream about a cowpoke with an earthy wit would not seem the best topic with which to open a memoir. And as expected, it makes for an inauspicious beginning to Patti Smith's latest book, M Train. It's not so easy writing about nothing, the cowpoke says to her as she enters the dream, and I braced for the worst. Luckily, the book runs uphill from there.
In almost no time, Smith has woken up and walked over to her regular spot in Greenwich Village, Café 'Ino, where she heads for the same corner table every day and, if it isn't available upon her arrival, retreats to the bathroom to wait for a few minutes until the offending customer leaves. She always orders the same thing (except, later in the book, when she occasionally doesn't)—brown toast, olive oil and black coffee—and then sets about writing, more successfully some days than others.
Smith clings to her routines. Her children are grown and her husband is dead and what she has now is her routines and her writing. Yet Smith proves alternately capable of the kind of wanderlust spontaneity that makes her book as much a travel memoir as it is one about figuring out a new definition of home in the face of altered circumstances. If the book has a theme, it is the juxtaposition of home and away, and Smith's attempts to reconcile her desire for both at once.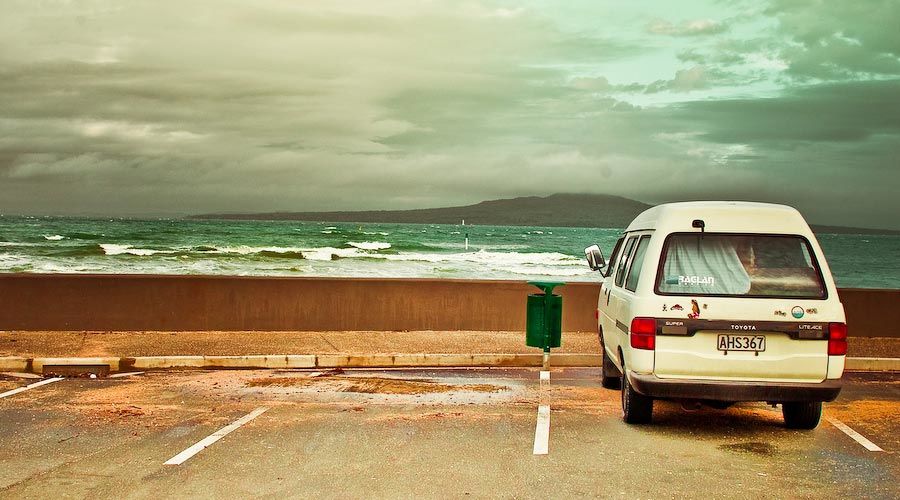 The "away" in this case involves Smith's many travels—a trip with her husband to French Guiana; a trip to Japan, another to Berlin; a teenaged journey to Mexico City and then a more recent one, during which she takes a nap in Diego Rivera's bed. Smith's eccentricity comes out when she travels. Hers are not standard vacations, but explorations of things most people wouldn't think to look up.
One of her more charming quirks goes on display as Smith deals with a delayed flight during a layover at Heathrow:
I stood before the departure board and a further delay was posted. Impulsively I rebooked my ticket, took the Heathrow Express to Paddington Station, and from there I took a cab to Covent Garden and checked into a small favored hotel to watch detective shows.
This is one of the few passages in which Smith can wink at herself. In M Train, Smith mostly presents a worldview that is unabashedly sentimental, and every once in a while I found myself wishing she'd lighten up just a bit, have a moment not laced with fatedness. Sometimes, I felt bogged down by passages like the following one:
I was glad to be going somewhere else. All I needed for the mind was to be led to new stations. All I needed for the heart was to visit a place of greater storms. I overturned a card from my tarot deck, and then another, as casually as turning over a leaf. Find the truth of your situation. Set out boldly.
Still, for the most part Smith wears her sentimentality well. Her brand of self-drama is a very readable one. A sense of loss courses through the chapters, but so does a sense of opportunity—there's a final act still to be cultivated in this particular life. Smith maintains a devotion to the writers she loves that I envy, having long ago begun to view such people as merely that. Genet and Rimbaud and Plath are real inspirations to her, beacons of a continued creative life. And her enthusiasm for coffee and cafes is genuine and infectious. Her weird travel proclivities make the reader want to develop some weird travel habits of her own.
But back in New York City, Smith seems to sense that her time in the Village is nearly up. Her existence here now is but an echo of the one she wrote about in her previous memoir, Just Kids—the downtown Manhattan of Andy Warhol and the Chelsea Hotel and Max's Kansas City and general rough artistry. This time around, Patti Smith writes about her later years, now in her sixties and living in a Greenwich Village in which any semblance of a counterculture has long since decamped to Brooklyn—or, ironically, to Detroit, where Smith lived with her family until her husband's death in the mid-1990s.
Just Kids benefited from its documentation of a time and place that continues to fascinate a wide swath of the American psyche. M Train doesn't have this kind of inherited appeal, and perhaps because of this, Smith doesn't keep in touch with any one time or place or event or string of them. It's soothing to read her stream-of-consciousness, but it can also leave an impression that the book isn't really headed anywhere in particular.
And yet, Smith ends up somewhere. One day at Café 'Ino, the kid who serves her coffee every day, Zak, tells her that it's his last day and that he's leaving to open a beach café in Rockaway. Smith readily offers to invest in his café, the next best thing, she figures, to fulfilling her lifelong dream of owning one herself. When Zak's place opens, she heads out to Rockaway for the first time to see it and to cash in on her free coffee for life there. (In Smith's life, many acts are driven by a love of coffee.) Soon after that initial visit, she decides to buy a fixer-upper bungalow near the ocean. She closes on it just weeks before Hurricane Sandy decimates the area, but she sticks it out and eventually begins to restore the bungalow.
I also keep a small place in Rockaway with my boyfriend, just a few blocks from Smith's bungalow. Because of my associations with the Rockaway she writes about, because I was there for the Sandy aftermath, too, and because I know the Zak whose "café" is the catalyst for her coming to Rockaway in the first place, I know that certain of Smith's tellings are only close to the precise truth.
But this isn't a book about precise truths. It is instead one about the ambiguous truths, the ones we invent as we go along in order to create the next thing. At this kind, Smith is a master.
BUY 'M TRAIN' ON AMAZON (affiliate link)