Of the many things that struck me during a recent visit to Mexico City—the food, the traffic, the way art is woven so intricately into the city's fabric—nothing made more of an impression than the museums. There are a staggering number of them, 150 or so, and I went to a lot, double digits, yet made only a dent.
Mexico City has so many museums, in fact, that of all the major cultural capitals of the world, only London can compete. The debate rages on over who has more, but where London's museums bespeak a certain formalism in appreciating their contents, Mexico City's are feistier, beholden to fewer rules. In short, they're more exciting. I'm not sure I'd ever felt so eager at the prospect of visiting museums as I did day in and day out in Mexico City.
These are the four museums I would insist that a friend visit on a trip to Mexico's capital.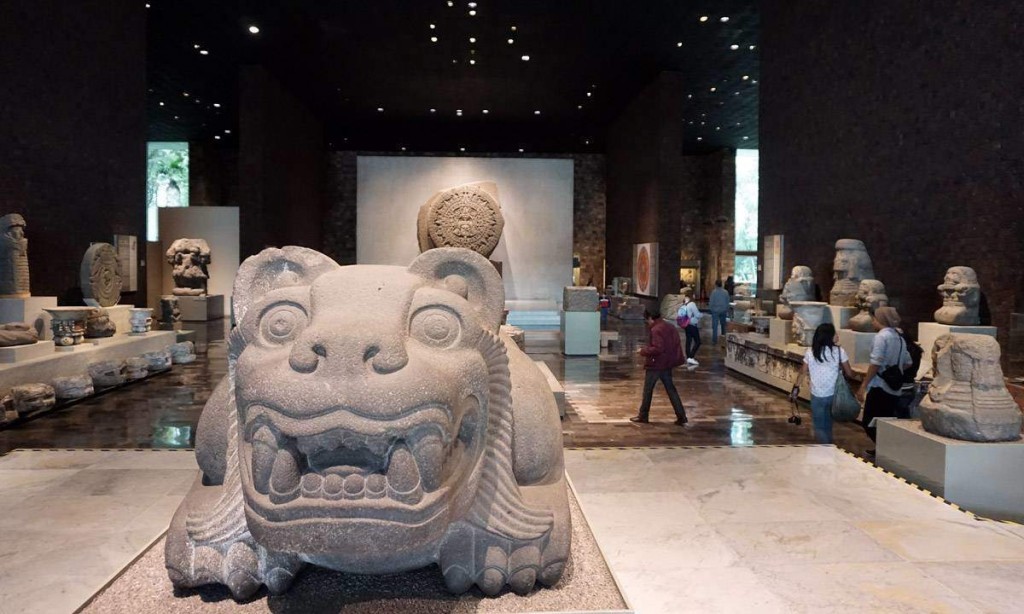 The National Museum of Anthropology
A museum this enormous shouldn't feel so accessible. Arranged around a central modernist courtyard with a truly imposing fountain, exhibits showcase innumerable treasures from the civilizations that preceded the Spanish conquest.  Museo Nacional de Antropologia. Av Paseo de la Reforma & Calzada Gandhi S/N. Tuesday-Sunday 9am-7pm, closed Mondays. Admission 65 pesos.
Museo Soumaya
The building itself is the highlight of this art museum that houses the personal collection of Mexican billionaire Carlos Slim. The Fernando Romero-designed structure opened in 2011 and quickly became one of the most photographed attractions in Mexico. The collection is far heavier on European art than Mexican. Museo Soumaya. Miguel de Cervantes Saavedra 303. Open daily 10:30am-6:30pm. FREE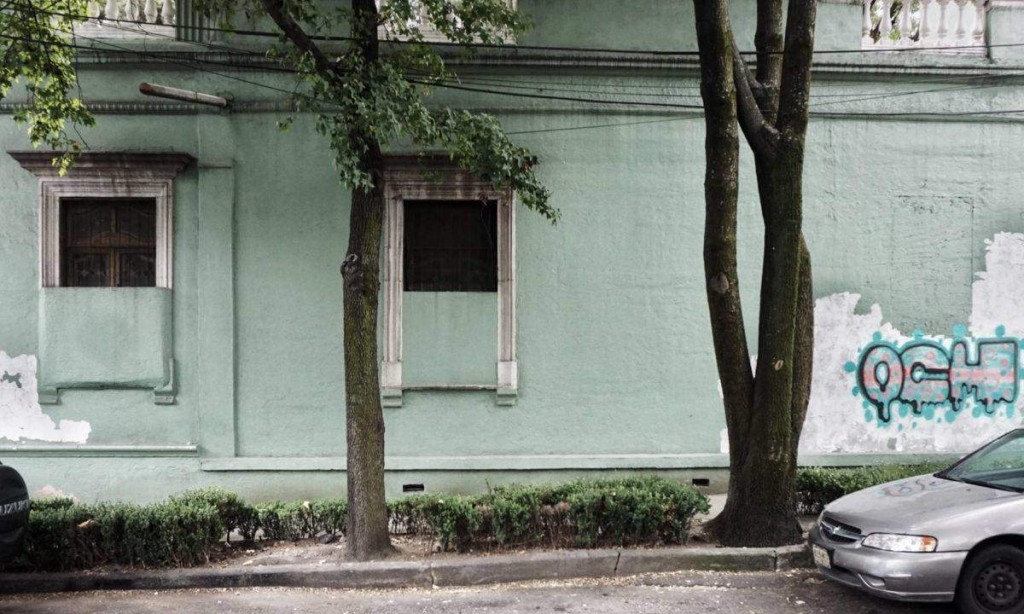 Trotsky House Museum
Tourists swarm to Frida Khalo's Blue House just a few short blocks away, leaving the house where Leon Trotsky spent the last year of this life to be poured over by just a handful of history buffs. It's more fascinating than the Blue House by a long shot, and has been left mostly as it was when Trotsky lived in it–his desk, for example, still holds the papers he was working on the day he was killed. The photo above shows the home's windows from the outside, which Trotsky had cemented halfway up in order to thwart would-be assassins. Museo Casa de Leon Trotsky. Río Churubusco 410. Open Tuesday-Sunday 10am-5pm, closed Monday. Admission 40 pesos.
Palacio de Bellas Artes
Hurry inside to escape the hawkers in the courtyard out front, then look up. This is an Art Deco dreamscape, from the signage to the staircase to the soaring glass ceiling. Built it 1934, today the building serves as the national theater of Mexico, hosting a series world renowned performances every year. Oh, and there's a stunning collection of murals from the likes of Diego Rivera and David Alfaro Siqueiros, to boot, along with well-curated temporary exhibitions. Palacio de Bellas Artes. Corner of Central Lázaro Cárdenas & Avenida Juárez. Open Tuesday-Sunday 10am-6pm, closed Mondays. Admission 60 pesos, free on Sundays.