There was a wave of disappointment to be dealt with, first things first, when I arrived at the Ice Hotel in Jukkasjärvi, Sweden. One hundred and twenty-five miles north of the Arctic Circle, it was a location that held otherworldly promise, the kind of place where the Northern Lights are commonplace and you can get to the airport via dogsled. I came in expecting a Star Wars-esque situation, alien beings slinking through the lobby in white mink hats and red lipstick, meeting friends there and laughing crisply into the cold air; making the most of purgatory, that sort of thing. I was expecting to exist in a dazzling domain of ice.
When our van pulled into the grounds, though, the first thing I saw was a brick-and-mortar hotel that would have fit in fine somewhere outside Cleveland. Before going there, I'd assumed that staying at the Ice Hotel meant staying at the Ice Hotel. But while most guests stay on the grounds for a few days, they typically spend only one of those in a room made of ice and even then, have an assigned changing room with showers and toilets in the "warm" building. This grounded the experience, for me, in the familiar.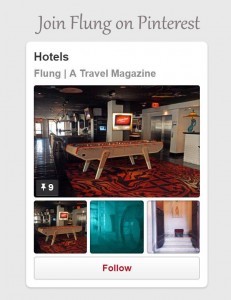 My disappointment was mostly in principle, since my visit was a whirlwind one-nighter during which I flew up from Stockholm in the morning, stayed in an ice room for a night, and flew back down the following afternoon. In this sense, my Ice Hotel experience was pure in a way that most are not—I never so much as got a peek through a cracked door into a room in the warm building.
During the day, the Ice Hotel functions as an art gallery, with room after room designed by a different artist, all open for viewing in addition to the cathedral-like main hall, bar and chapel. (In the destination wedding race, this one comes out near the top.) Guests wander into each one, oohing and ahhing, yes, but mostly taking photos. My stay, which took place in the rudimentary technological situation of the year 2012, preceded the widespread use of both selfies and Instagram, but presumably a visit today would entail both in large doses.
Check-in for the ice rooms begins finally at 6pm, but even then, privacy amounts to a curtain covering the entryway. Instead of that, I made my way to the Ice Bar. Here, wearing snowsuits and enormous mittens on loan from the hotel, I sipped variations on Absolut Vodka, using my two bear paws to grip a glass made of the hotel's signature material. I sat on an ice banquette, and set my drink down on an ice table. The drinking made some sense—if I was going to sleep in the unmitigated temperatures of northern Sweden in March, I wasn't sure I wanted to do so sober. Still, I stopped well ahead of calling it a night, the aversion to being woken by a need to pee—toilets are off in the warm building—proving stronger by far than my wish to blunt the cold.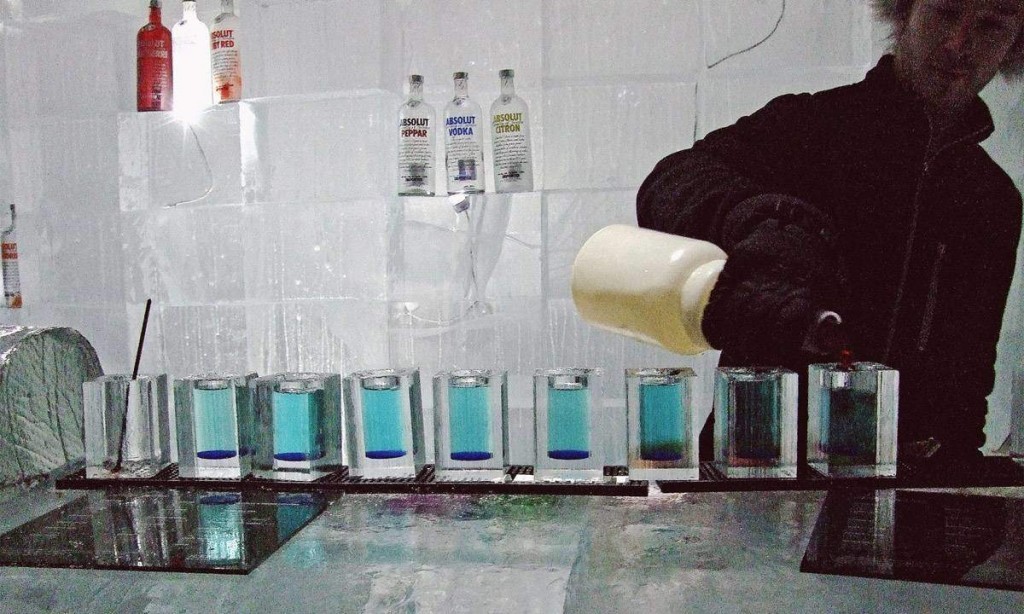 At 10pm, after a few minutes in the warm building in front of a fireplace, I headed to bed. On top of the bed's ice base sat a straw mattress and over that, a reindeer hide, known to be one of the most insulating materials on earth (and locally sourced, to boot). On top of that lay a sleeping bag built to preserve warmth in temperatures as cold as -4 degrees Fahrenheit. From inside it, only my face was exposed to the air. I lay on my back, waiting to see how it felt. To my surprise, I had never before felt cozier, perfectly warm down to my pinky toe and gazing out at the curious blue refractions of light all around me.
I had everything a girl who chills easily might need to stay toasty in a room that officially clocked in at 26 degrees Fahrenheit the night of my stay: I slept in those monstrous gloves, thermal underwear, thick wool socks, and a hat. I wouldn't call it my soundest night of sleep ever, but it was one of the most enjoyable. When I woke periodically throughout the night, it was with curiosity and I was glad I'd done so. I wanted some waking moments in here, too.
This is all to say that the experience of sleeping on a bed made of ice, in a room made of ice, in a building made of ice, in a place so far north that in December the sun never rises, is the part of a stay at the Ice Hotel that lives up to the billing. At 7:30 the next morning, hotel staff woke me with a steaming cup of hot lingonberry juice—a Swedish specialty. After drinking it, I extracted myself from the sleeping bag—no simple task—returned my feet to their boots, and pottered out of the Ice Hotel. I'm sure I took a shower in the warm building that morning, but I don't remember it.
A version of this essay originally appeared in Van Winkle's.