Valentine's Day is a tricky one. It's so, so mushy. And yet, what's wrong with celebrating love. These gifts do just that, giving your traveling loved one something to gush about, without all the goo.
FOR HER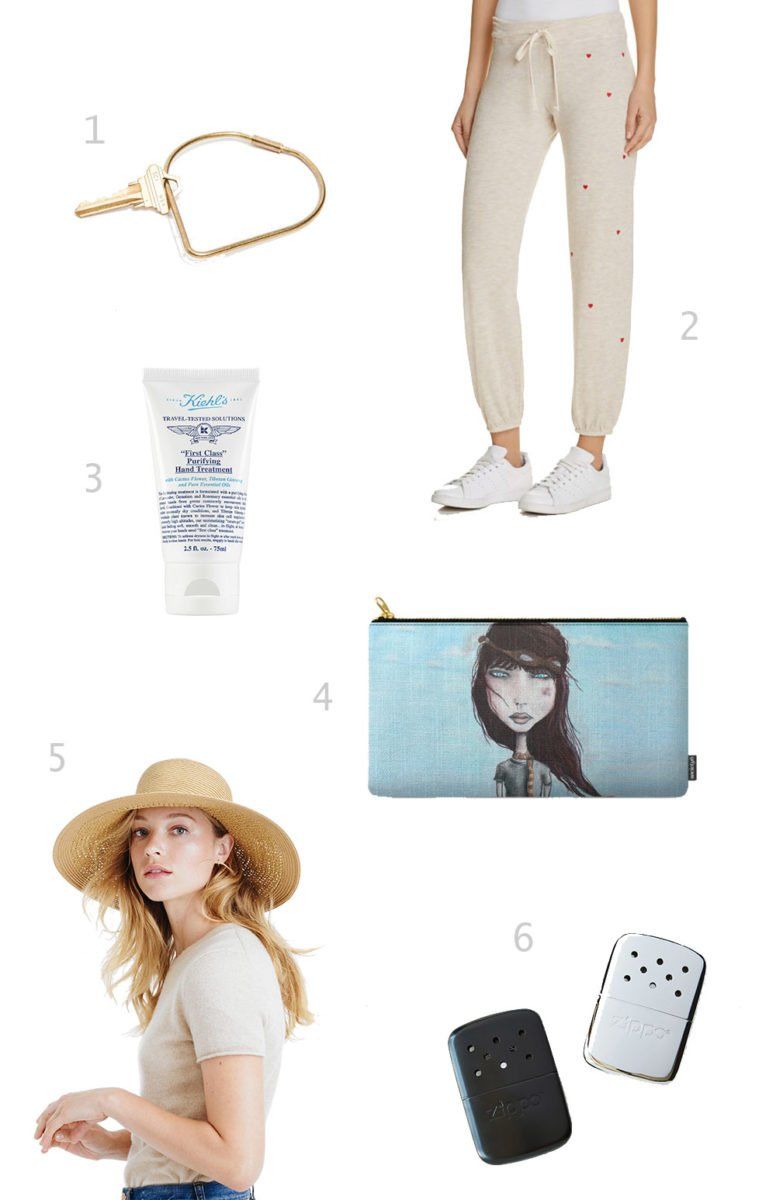 1. Areaware Contour Key Ring | $16 | Yes, I guess a key ring can be romantic. Almost a heart is close enough.
2. Sundry Heart Patches Sweatpants | $110 | The hearts on these travel-friendly pants are tiny, allowing them, and her, to retain their dignity.
3. Kiehl's "First Class" Purifying Hand Treatment | $18 | I swear by this stuff ever since discovering it during a long layover at Heathrow last year.
4. Carry-All Pouch by Melancholy and the Girl | $18 | Perfect for makeup, with artwork by Brooklyn artist Dina Calabro.
5. J. Crew Textured Summer Straw Hat | $34.50 | This magical hat folds up flat into luggage, then retains its shape on the other side.
6. Zippo Hand Warmer | $22 | Your girl's hands are always cold. Do something.
FOR HIM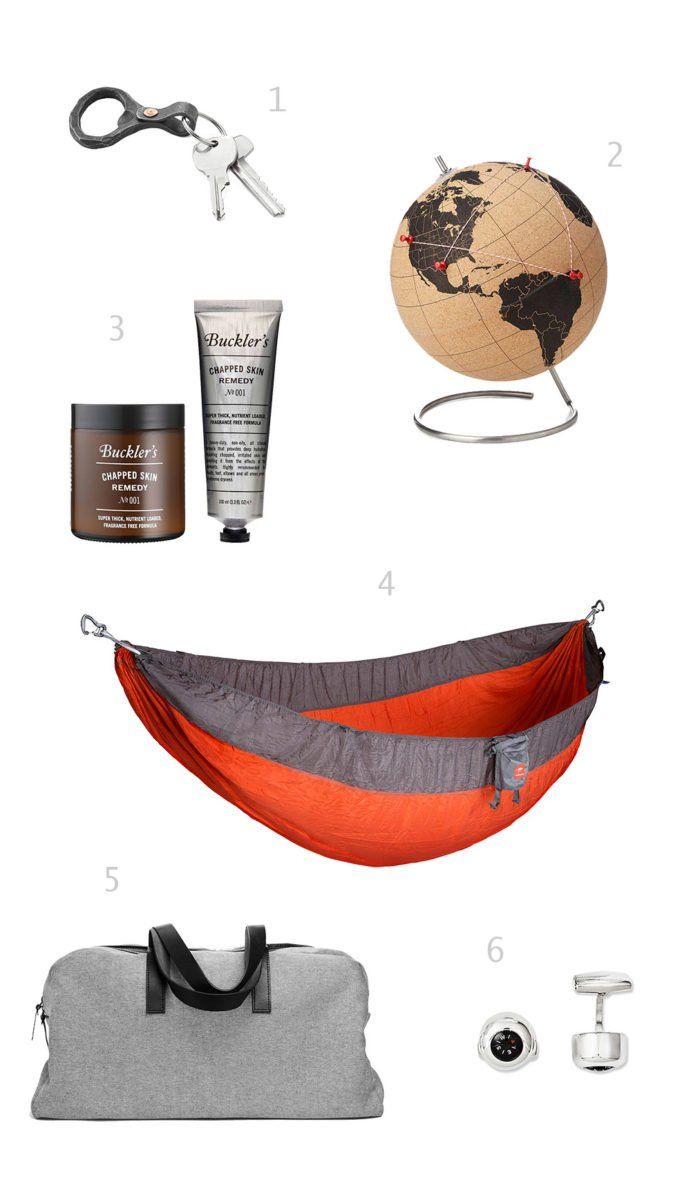 1. Hand-Forged Keychain Bottle Opener | $20 | The best part is that it doesn't look like a bottle opener.
2. Cork Globe | $48-$124 | Comes with push pins to mark places he's been or plans to go.
3. Buckler's Travel Size Chapped Skin Remedy | $28.49 | These are fragrance-free, which is key for a guy with dry skin on an airplane.
4. Kammok Roo Hammock | $99 | Lightweight, packs small, and it holds two people, which is obviously key for Valentines Day.
5. Everlane Twill Weekender Bag | $98 | So gloriously simple and well constructed.
6. Compass Cuff Links | $44.79 | The compasses are actually functional, and it's somehow romantic to know which way is north.