I was in day six of a truly epic sinus meltdown on a recent trip to Chicago; by the time I reached the Hotel Lincoln and its valet parking, I'd completely lost my voice and found myself reduced to a specter of balled-up tissues and glassy TheraFlu eyes. Mercifully, parking was discounted from $52 to $25 with the $95-plus-tax deal I'd purchased from the British site Secret Escapes. I happily paid up—it was a sign of good things to come.
The original Hotel Lincoln was built in 1928, and while its exposed brick exterior remains largely unchanged, the interior endured the indignity of becoming a Days Inn and, when that closed, succumbed to a decade of dormancy. The new Hotel Lincoln honors those early roots even as it gives the spaces inside a contemporary update.
Hotel Lincoln
1816 N. Clark Street
Chicago
Website
Rooms from $99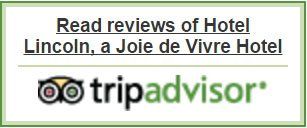 My first brush with the hotel's excellent service came when the bellhop valiantly overlooked my pitiful state, greeting me warmly and offering help with my single bag. We ducked inside the lobby, where inviting dark woods and colorful gallery walls created an aesthetic that I like to call, "your nicest hipster friend's place." There was no wait at the front desk, a Friday night surprise in which a the 20-degree swirling winds outside may have played a role. The front desk clerk asked about my trip, confirmed my length of stay, provided the free Wi-fi password, and made chit-chat as he checked me in—and then bestowed that most elusive of hotel unicorns: the free upgrade to a one-bedroom suite.
I've been upgraded before, but always tied to a loyalty program tier or life event (we're on our honeymoon for the fourth time! Please don't ask to see the marriage certificate). Typically, I've found upgrades a bit anticlimactic. They sound lavish but usually amount to an extra side table. So when I stepped into my "Neighborhood View" one-bedroom suite in full skeptic mode, I was shocked.
The Andrew Alford-designed space, while not palatial, could easily serve as a luxury one-bedroom apartment for someone of means with a quirky and local-centric streak. Throw pillows and wall art featured various Chicago snippets. A full sink with mirror, coffee maker and bar top faced a (pullout) sofa, which was joined by a coffee table and chair. A writing desk with phone and hotel collateral sat nearby, beneath a medium-size flat-screen TV on a swivel arm. An adjacent bathroom, small but pristine, contained a full bathtub/shower, sink, toilet and Jonathan Adler bath products. A heating and cooling unit allowed for individual temperature control.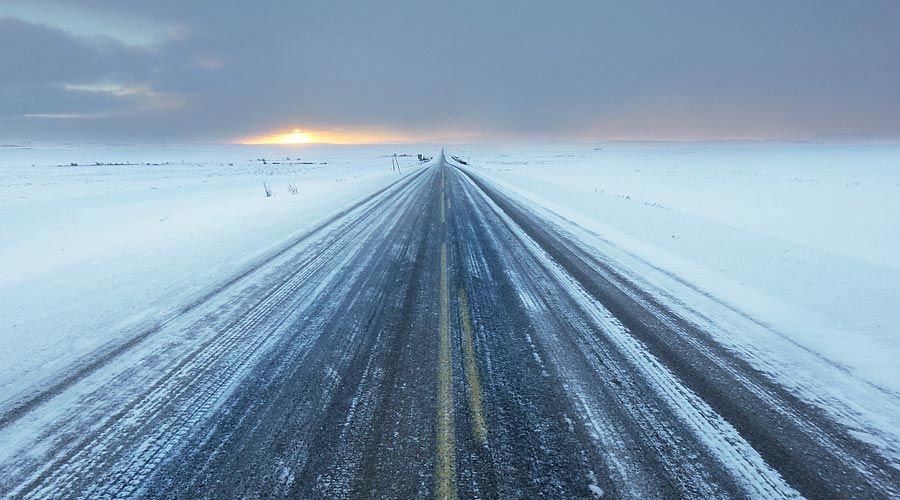 The "neighborhood" view was neither charming nor offensive, a sprawl of fire escapes, back stoops and rooftops. If I'm not at the beach, I am unconcerned with hotel views, but if you are: lake view recommended.
A substantial sliding door divided this space from the bedroom, which was small but not cramped, although it's worth noting that solo travelers rarely feel cramped. The king bed was comfortable, with acceptable pillows–muting my most consistent hotel gripe. A larger flat-screen TV offered decent channels, including HBO. These and other small touches, like trunk-style side tables and a smartphone-charging clock, lent the suite a homey vibe.
I am only slightly embarrassed to admit I squealed with delight upon realizing the bedroom area contained a second bathroom. Why would a lone traveler care about having two bathrooms? The better question to ask might be: Why wouldn't someone want two bathrooms?
My ability to function flagging, I decided to take a warm shower and a reckless amount of NyQuil. Heading into the (second) bathroom, I was disappointed by the diminutive counter space around the sink, being someone who likes to lay out all my toiletries to assess all my options. But this minor annoyance melted away under the rainfall-head shower.
I'm not overstating things when I say it was one of my top 5 showers ever. Now, a disclaimer: You know how even a fast food hamburger tastes gourmet if you're hungry enough? It's possible that any shower could have wowed me in that moment. Still, I'm confident that even someone with a fully-functional immune system would give it many stars.
On my short walks that evening and the next morning, I was pleasantly surprised to find the hotel situated within easy walking distance of restaurants, bars, stores, theaters and even a gas station—and a quick train or car ride to the heart of downtown. The front of the hotel faces one end of Lincoln Park, with its zoo, gourmet restaurants and more, and just beyond, Lake Michigan.
Back in my room, I heard no bumps or ice machines in the night. The next morning, I found good coffee at Elaine's Coffee Call, just off the hotel's lobby. The front desk accommodated my late checkout request, though only allowed an extra half-hour due to incoming wedding parties. I used the time to explore the building. Though I was in no shape to work out or do business, the 24-hour fitness and business areas looked satisfactory. The restaurants, the Paul Virant-helmed Perennial Virant (which unfortunately sounds like a never-ending disease) and the viewtastic J. Parker rooftop bar were sadly closed for renovations and because it was February in Chicago, respectively.
Check-out was instant and my valeted car was brought around quickly. I began the journey home, feeling very nearly 100 percent satisfied with a hotel visit for once, and almost 75 percent human again.
Feature image courtesy the Hotel Lincoln.