Camping is great. It's even better when some of the comfort and aesthetic of home follow you to that clearing in the woods. These gifts are great for achieving that end…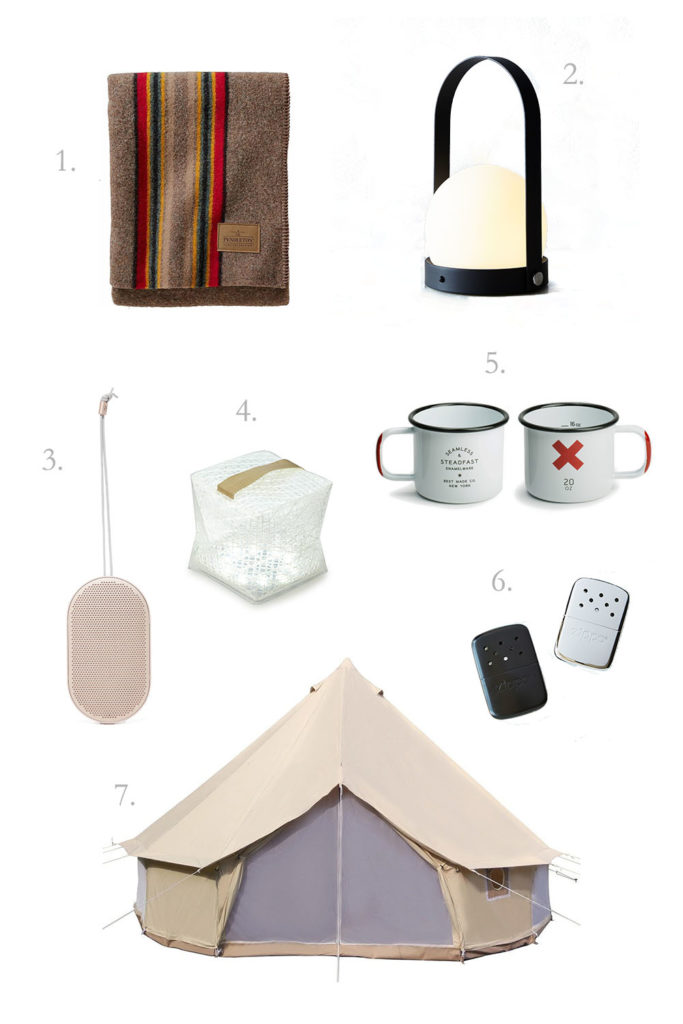 1. Pendleton Yakima Camp Blanket | $139 | Insane amounts of warmth
2. Modern Rechargeable LED Lantern | $149 | This portable lamp is so good-looking you can use it in your real living quarters, too.
3. Bang & Olufsen Portable Bluetooth Speaker | $169 | From the brand that succeeds in both aesthetics and sound. Hang from a branch and go.
4. SolarPuff Collapsible Light | $30 | Solar powered, packs up tiny, looks good, affordable–a clear step up from a typical camping lantern.
5. Best Made Enamel Mugs | $38 (set of 2) | Some fine-looking metal enamel coffee mugs that you can also use to cook over an open fire.
6. Zippo Hand Warmer | $22 | It's hard to overemphasize how ideal a gift these are for ladies who spend time sitting outdoors in the colder months.
7. Dream House 4-Meter Bell Tent | $439 | A vast step up from the ubiquitous nylon numbers you're used to (and an immediate Instagram star).